Flood Damage Cleanup in Your Nampa Home Can Make a Big Difference
9/16/2018 (Permalink)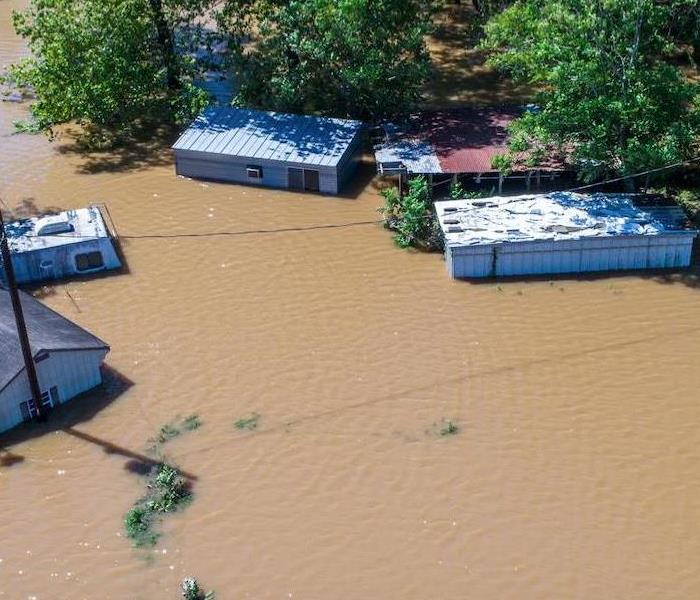 When flooding hits our area after a storm, contact the certified technicians at SERVPRO to effectively dry out your home.
SERVPRO Technicians Thoroughly Search for Hidden Pockets of Water in Your Home After Flooding
From experience, we expect to deal with three types of contents when attending to flood damage incidents. There are those contents which are salvageable, those that we have to discard, and the garbage that flood waters carry along. While it is possible to identify the garbage, sometimes you need to work with professional to know what you can restore and what unsalvageable. Also, it is necessary to take the right measures immediately since as time goes by, what was restorable may end up being unsalvageable. Let us look at some of the restoration measures we put in place addressing such incidents in Nampa.

Sagging ceilings are a concern in your home, and we have to drain them carefully during flood damage restoration in Nampa. We replace ceiling made of wallboard when the floodwaters go above the ceiling. Though plaster ceilings eventually dry, if they have sags or cracks we tear them down and make a replacement. Our SERVPRO technicians also remove wet insulation from the ceilings to speed up drying around the joints.

It is necessary to check if water is trapped in the walls. To do this, our SERVPRO technicians remove the baseboard and stick an awl into the wall - preferably a point that is 2 inches above the building's floor. If some water drips out, then we can use a cordless or hand drill to drill holes into the wall for the water to freely come out.

Some walls have some vinyl wall covering seals that can prevent or slow down drying. Also, if the wallpapers remain in place, they can form suitable conditions for mold growth. Our SERVPRO technicians remove all wall covering and discard them off. We must also remove the floor covering the allow air movement around flooded floors. We keep a sample of the discarded covering to make it easy for the adjuster to do the correct valuation.

SERVPRO of Nampa / Caldwell is available 24/07 and committed to offering both residential and commercial cleaning and restoration services. Call us at (208) 466-5000 so that we can make your disaster-struck home to feel like home again.

Click here for more information on the city of Nampa.