How The Team At SERVPRO Handles Your Fire Damage Disaster In Nampa
11/5/2018 (Permalink)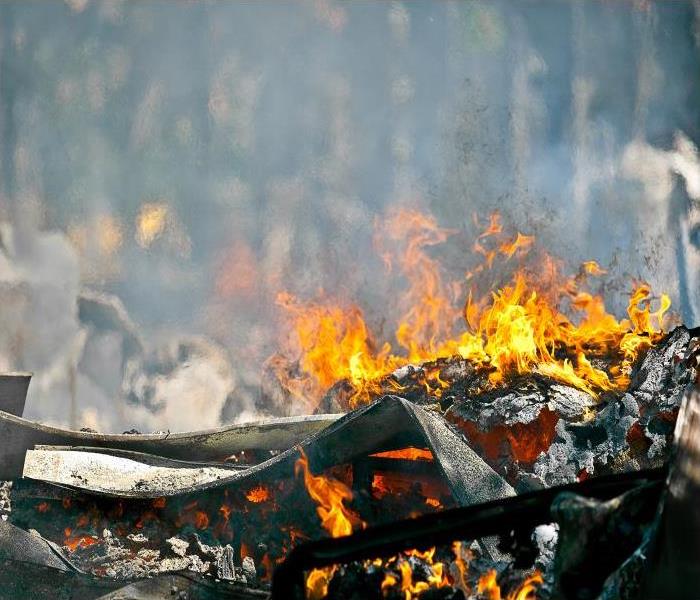 Several challenges need to be addressed during fire damage restoration as we work to return your home to preloss condition.
Addressing The Unique Fire Damage Restoration Needs In Your Nampa
Several challenges need to be addressed during fire damage restoration as we work to return your items and building to its preloss condition. For the smoke residues to form, different proportions of moisture, heat, oxygen and other gases must interact. Cleaning and restoration services are meant to reduce the necessity to replace and resurface contents and surfaces within the loss environment. Let us look at the elements of cleaning that we employ to suspend and remove smoke residues from your Nampa property.

Some incidents may force our SERVPRO technicians to agitate surfaces during fire damage restoration in Nampa. For instance, when residues are sticking to the walls and floors, we may use brushes, towels, sonic vibrations, as well as water and air pressure to perform the agitation. By using this technique, we can distribute the cleaning product and dislodge particles from surfaces. Some area cannot withstand particular mechanical actions, so we have to choose a cleaning method that preserves the surface or item.

Our SERVPRO technicians understand that the rate of some chemical actions increases as the heat increases. The preferred cleaning agent and the item to clean allow us to settle on the most suitable temperature. Bleaching, oxidization, pH change, digestion, emulsification, and dissolving are some of the chemical actions that the right temperature triggers. For instance, the bleaching action may be necessary when removing stains from wool and cotton carpeting.

The dwell time that each cleaning and deodorization procedure demands can be different, and it is determined by the type of residues and the cleaning product that our SERVPRO technicians are using. From what our technicians have seen so far, the loss environment has very many variables, and that makes it difficult for our team to have a defined way of restoring your property. All the same, we have to use a procedure that efficiently releases and carries the smoke residues from the affected area. We also must dispose of the wastes as per the local and state regulations.

SERVPRO of Nampa / Caldwell understands that all residential or commercial properties have unique cleaning and restoration needs after the disaster. Our highly trained experts have the skills and equipment to do the job right the first time. Call us at (208) 466-5000 Residential Services to work with a proven leader in the restoration industry.
Click here for more about Nampa.