Our Commercial Cleaning Services Can Save Your Nampa Tool Shop
12/3/2018 (Permalink)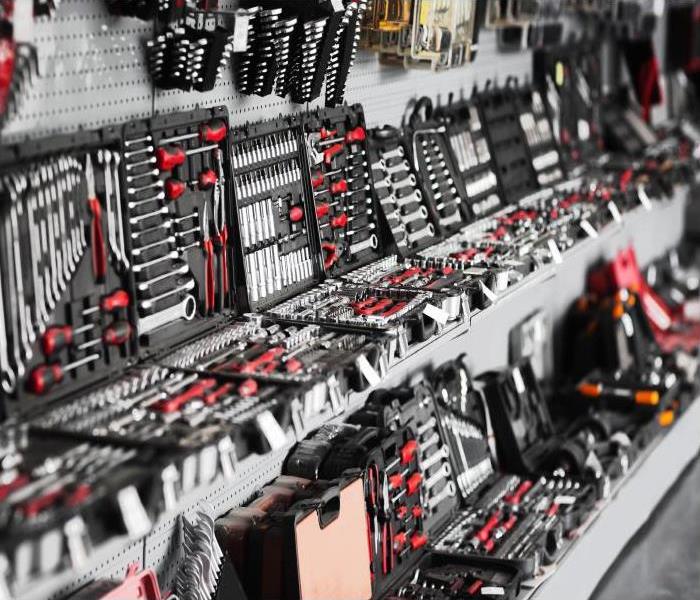 After an accident involving solvents or other strong chemicals, tool shop employees in Nampa need to stay safe.
Commercial Cleaning Professionals Keep Your Nampa Tool Shop's Employees Focused On Productivity
After an accident involving solvents or other strong chemicals, tool shop employees in Nampa need to stay safe. Such chemicals can cause severe health effects in employees who inhale vapors or come into contact with residues. Cleaning spills up quickly protects your equipment, also. Our multiple IICRC certifications prepare our employees for various settings and situations.

Commercial cleaning services in your Nampa factories can be beneficial. Regular cleaning of equipment can extend the lifespan of expensive machinery. Cleaning services are especially beneficial when small spills and splashes occur regularly on equipment and machines.

Many machines create fine dust and shavings during their operation. We can remove this debris from the interior environment and improve the air quality your employees breathe. Air scrubbers quickly pull the dust out of the air, which protects your employees and also helps keep interior parts on machines from wearing down at a slower rate than they might otherwise experience.

Regular cleaning of areas between stations can also track debris, oil, and chemicals from one location to another. Just like we use specialized agents to cut through spills, we can do the same with your floors. Clean floors and other surfaces reduce the possibility of slips and falls as well as increasing overall worker safety. Safer conditions keep production levels high and decrease the number of lost hours.

SERVPRO makes it easy to customize our cleaning services to your company's specific needs and time constraints. We discuss specific needs and care of your equipment and how we can best help you maintain everything. Regular cleaning of your restroom facilities, break room, meeting areas, office spaces, and other areas also require ongoing cleaning.

SERVPRO of Nampa / Caldwell wants to help you improve your business by providing you with the services that can help you maintain clean and healthy conditions throughout your facility. Call us at (208) 466-5000 to discuss how we can help you achieve your goals at improving safety and indoor environmental conditions.
Click here for more about Nampa.