Our Team Can Restore Your Home In Caldwell After A Mold Infestation
12/18/2018 (Permalink)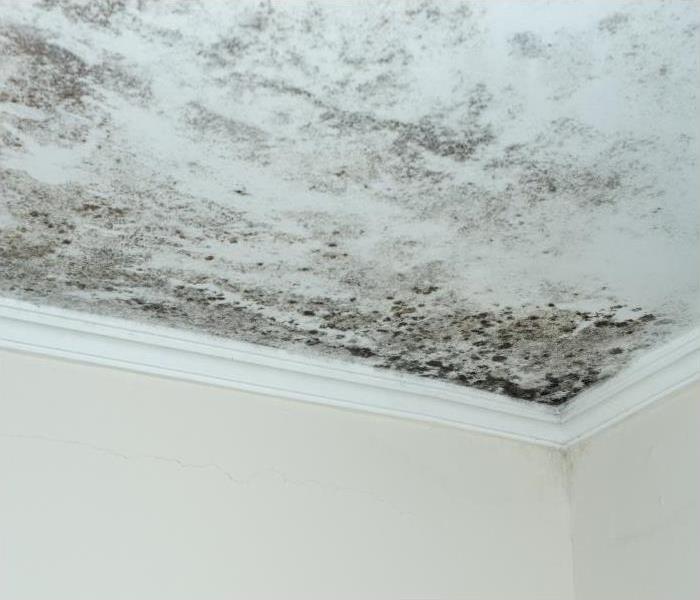 Mold remediation is not the same for every home, as the effects and the spread of the organism are not the same.
How Long Will Mold Remediation Take In Your Caldwell Home?
As a Caldwell homeowner, you can often concede when certain damaging elements to the property are beyond your skill set to restore and overcome. Choosing professional services to remediate mold growth in your home is a wise decision, though many homeowners are unclear as to what to expect once they have conceded that this choice is best for their property. Homeowners want to know how long they can expect the remediation and restoration to take, but that tends to rely on specific factors.

One of the first factors that affect how long it takes to overcome mold damage in your Caldwell residence is how widespread the problem has become. For those that call our SERVPRO professionals immediately upon discovering mold might have a significantly shorter time with remediation and restoration than someone who has allowed mold to grow and spread for a month or more. It is relative to the extent of the damage throughout your property.

Another factor that plays a role in how long remediation services should take in your home is where the affected areas are throughout the property. It takes less time to clear up localized basement mold affecting wood framing in that region of your home than cleaning up a large portion of the HVAC system affected by a different variety of mold altogether. We strive in every capacity to offer our customers the most efficient service possible to limit our impact on your life.

Ultimately, how long remediation takes is going to be different for every homeowner, as no two mold growth scenarios are the same. Our SERVPRO professionals can arrive fast with the tools and resources to help make the process go as quickly as possible without compromising the quality of the work that we do to protect your home and restore it entirely.

Mold remediation is not the same for every home, as the effects and the spread of the organism are not the same. Our specialists are available 24/7 to help you assess the full scope of the damage and offer efficient, real-time solutions to remove the organism. Give our SERVPRO of Nampa / Caldwell team a call today at (208) 466-5000.
Click here for more about Caldwell.