How Contamination Can Spread After A Nampa Flood
1/25/2019 (Permalink)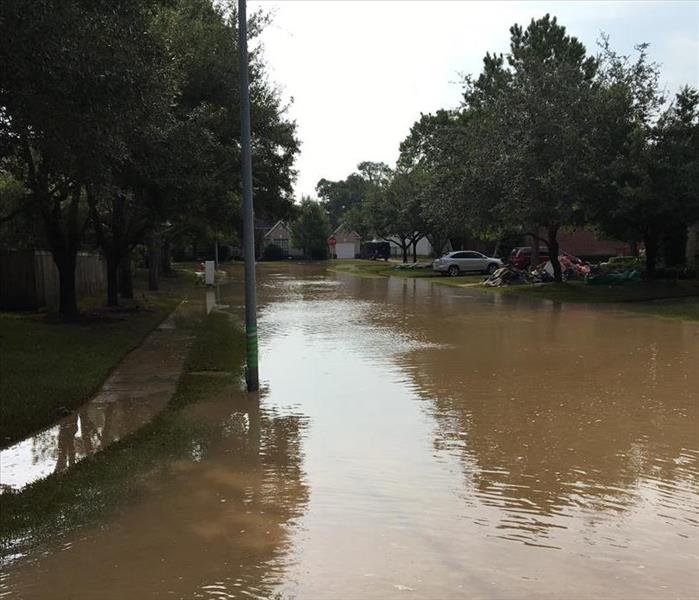 Flood water can contaminate your home call our experts to restore your home so you can safely return.
Why SERVPRO Deals with Contamination from Flood Damage in Nampa Effectively
A flooding incident in Nampa comprises of many aspects including soiling the structure and its contents with silt, mud and other waste materials. It can also cause structural damages by sweeping away some sections of the building or by soaking materials leading to compromised structural integrity. Perhaps the most distressing aspect of floods is contamination which even though not visible can have serious health implications. Our professional restoration services help property owners deal with contamination from flooding "Like it never even happened."

Limiting the spread of contamination after flood damage in Nampa is essential. Contamination can spread in different ways including the transfer of floodwaters to previously unaffected areas or extended exposure which fuels microbial growth. Our SERVPRO technicians avoid these outcomes by taking proactive measures. We spray EPA-registered disinfectants in all the flood damaged areas to limit contamination. We also follow standard wastewater disposal procedures when removing the floodwaters to avoid spreading contamination. For example, our truck-mounted water extractors can hold up to 100 gallons allowing us to remove wastewater and dispose of it properly.

Removing all waste materials from the affected area helps eliminate all contaminants. Such removal must also include any affected porous materials because cleaning them might not eliminate all contaminants. Our SERVPRO technicians remove and dispose of the affected carpets and pad. We also perform flood cuts on the walls two feet above the waterline allowing us to remove insulation and other porous materials on the walls.

Cleaning the property is necessary because apart from removing soils and other debris, it also helps remove contaminants. Our SERVPRO technicians use pressure washers during cleaning. Our water extractors also have heating capabilities which help in restorative cleaning as well. We also use different types of professional cleaning agents including antimicrobial agents which limit the development of microorganisms and disinfectants which destroy microorganisms.

Controlling contamination is straightforward when a professional is involved. Call SERVPRO of Nampa/Caldwell to help. You can reach us at (208) 466-500 any time.
Check out the Warhawk Air Museum click here for more information.