Fire Damage Can Have Multiple Side Effects in Your Nampa Home
3/12/2019 (Permalink)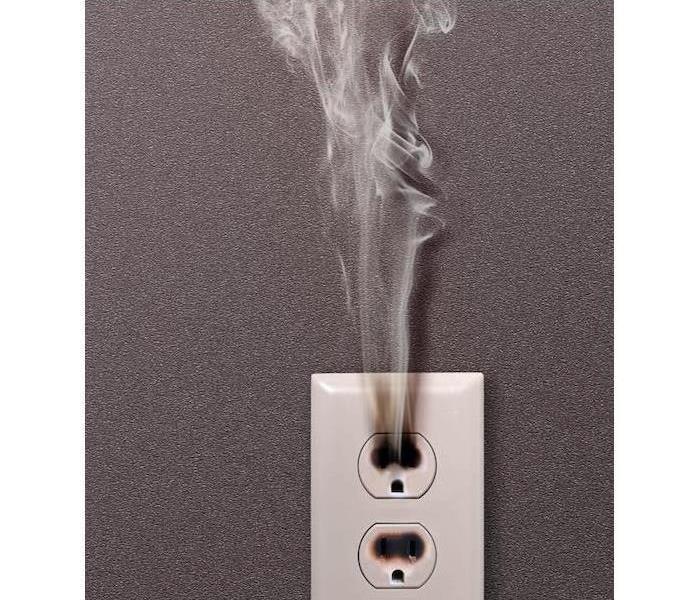 Fire damage infiltrates your entire home. Call SERVPRO for help fixing any fire damage in your home.
Fire Odor Damage Technicians In Nampa Describe Various Deodorization Methods

Whenever something burns inside your Nampa townhome, the heat and the flames might not be the biggest problem. In many cases, fire odor damage becomes a more significant portion of the mitigation project than the removal of burnt materials. Smoke coming from a fire can cause many issues even in rooms far away from the source. Smoke can cause soot residues to develop on surfaces inside your home and create unpleasant aromas. In some cases, further steps must be taken to mitigate your fire odor damage even after all soot residues and soils get cleaned and removed.

Whenever removing odors from a building, our SERVPRO technicians utilize various types of equipment. When restoring fire odor damage in Nampa, we utilize chemicals and techniques that either mask or neutralize malodor particles. Masking occurs when more pleasant aromas are put into the environment in an attempt to cover up burnt smells. Other deodorization techniques use chemicals or ozone particles to pair with and chemically neutralize the malodor particles. The idea when using masking or pairing agents is to break chemicals down into microscopic particles that mimic the way the smoke moved through your townhouse.

Fogging methods such as using an ultra-low volume fogger breaks down the chemicals into tiny particles in the form of a fog. The deodorant fog can then penetrate deep into porous materials like fabrics. In more severe situations, our SERVPRO technicians can implement thermal fogging equipment. Thermal foggers heat the chemicals and break them down into even smaller microscopic particles. Thermal fogging does the best job of mimicking smoke behavior due to the heat applied during the process.

Another method used when deodorizing a building, is setting up an ozone machine. Ozone generators send unstable O3 molecules into the air. The extra oxygen atom in the O3 compound attaches to malodor particles and oxides them making them neutral thus removing burnt aromas. If you ever notice any types of foul smells after something burns inside your home, call SERVPRO of Nampa / Caldwell at (208) 466-5000 seven days a week.
Click here for more about Nampa.