Our Certified Professionals Have The Right Tools To Restore Your Nampa Home After A Flood
4/16/2019 (Permalink)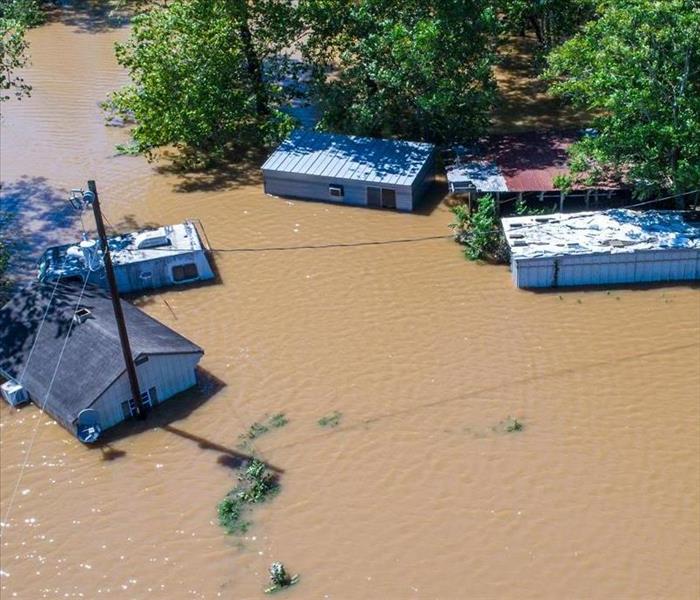 We make your home safe to live in again after a flood. We have the experience, expertise and equipment and we are in service to you 24/7.
Flood Damage Restoration After a Sewage Backup in Your Nampa Home
Flooding of any kind entering your Nampa home can be devastating, but flooding from sewer backup can be much worse. It happens when water is pushed into your residence from the drainage or sewer systems and is very unpleasant. It involves dirty water from sewers that not only destroys your personal property but can also impact the health of you and your family since it is unsanitary.

When you have flood damage from sewer backup in your Nampa home, you need help right away. At SERVPRO, our staff is professionally trained remediation specialists who have the tools and experience to help you restore your home to the safe and cozy state it usually is.

One cause of a sewage backup into your home is if the city main becomes blocked. A blockage like this can cause water to back up into your home through the pipes. Aging sewer systems which require repair or updates can also cause issues for you.

Because of the nature of the water, SERVPRO techs must do a biohazard cleanup in your home, other than just regular flood water damage remediation. We always wear PPE or personal protective equipment to avoid contaminants in the water touching our eyes, skin, or mouth. Boots, gloves, splash goggles, full body suits, and respirators round out our protective gear. We have to remove any carpeting and padding which was affected, and depending on how much water there is we may need to cut away sections of drywall and walls that were soaked and contaminated. The whole area is also disinfected.

Another reason for a sewage backup into your home can be tree roots which find their way into older sewer lines and pipes, creating blockages. You can check for this problem in your lines by having a plumber check your pipes and doing some preventative maintenance.

Pipeline issues which are city-related such as combined pipelines or issues in the sanitary main can cause you problems in your own home. When the system you use combines the stormwater and sewage into one pipeline instead of separate lines for each, they are combined pipelines. Because of this, the system can get overwhelmed during a storm, backing the water up into your home.

SERVPRO of Nampa/Caldwell can help you anytime you have a flooding situation in your home in Caldwell, Nampa, or the surrounding areas due to a sewage backup. It is not safe to try and clean it yourself, so please give us a call right away at (208) 466-5000, so we can help you.
Nampa has events and attractions for every one click here for more details.