The Ultimate Guide to Fire Damage Remediation in Nampa
5/24/2019 (Permalink)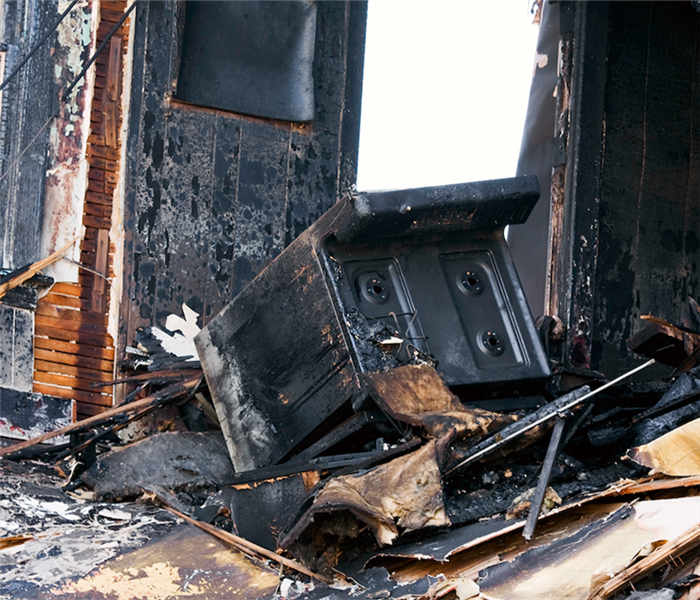 Fire damage remediation can be exhausting when trying to manage it alone. Contact SERVPRO today for remediation assistance.
Safe Damage Assessments After Fires in Nampa Homes
Among the first steps that any Nampa homeowner must begin after a fire loss incident is a damage assessment of the property. As tempting as this might be to do alone to both save time and money, there are considerable risks for untrained and uneducated homeowners unfamiliar with these hazards. For this reason, it has always been a priority of our restoration team to respond quickly to fire emergencies to ensure that this step happens with competent professionals and so work can get started in your damaged home immediately.
We can appreciate how traumatic and stressful fire damage can be in your Nampa home, and how it can be taxing to not fully understand how involved these effects are when working to recover your house. Our SERVPRO team arrives quickly to a damaged address with our estimator and project management to walk through the affected areas of your house safely to determine the full extent of damage and loss.
Our team understands how important it is to get effective restoration started immediately, and this often involves getting the right information and evidence to your insurance company. Many loss incidents can get covered with traditional home insurance, but to fully understand the specifics of your plan, you need to reach out to your provider after our team has started collecting the evidence and documentation they need to approve a damage claim.
The SERVPRO professionals at your home work with your insurance company to contend with any red tape or hurdles to overcome in the approval of this claim. We can listen and adhere to budgetary confinements and restrictions to ensure that we meet the demands of your provider and insurance adjuster to provide our customer with the best possible service.
Damage assessment might seem like something that any homeowner could do on their own, but there are many pitfalls and hazards to this approach. Also, when most insurance companies require professional inspection and assessment, you can save time and money by contacting our SERVPRO of Nampa / Caldwell first. Give us a call anytime at (208) 466-5000.
Click here for more information about the city of Nampa.