A Primer on How to Remove Smoke Odors From Your Fire Damaged Nampa Home
7/8/2019 (Permalink)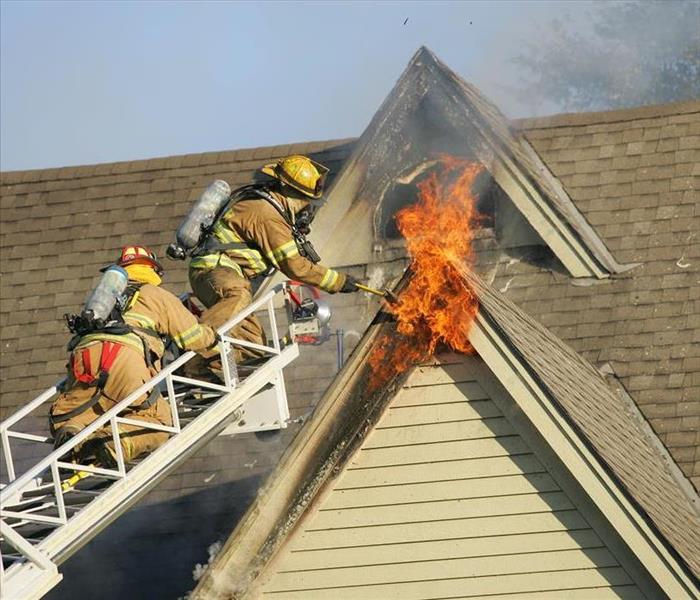 Smoke damage is as lingering effect of fires. SERVPRO has the equipment to neutralize the odors quickly.
Fire Damage Experts In Nampa Describe The Operations Of Deodorization Equipment
Over 25 percent of all the fires reported in the United States take place in home environments just like yours in the Nampa area. One out of every 326 households per year report fire damage, which results in over 300,000 structural blazes occurring in the U.S. every year. These burns cause over six billion dollars in direct property damage each year across the country.
If fire damage in your Nampa residence occurs after an inferno, it is judicious to call in a professional restoration company such as SERVPRO. The owners of the local SERVPRO company that services Caldwell and surrounding areas, Brian and Kelly Reed feel that the customers are the essential part of the property restoration and recovery business. I (Brian Reed) am a third-generation Idahoan, and myself and my wife Kelly have been working in the region for over a decade. Our business has also received several awards for Outstanding Sales Performance.
Our fire and smoke restoration technicians or FSTs get certified by the Institute for Inspection Cleaning and Restoration Certification or IICRC. We have training in using the industry's most advanced techniques and equipment during the entire process. A significant part of any project is the deodorization process and the equipment used to eliminate foul odors.
Pressure Sprayer/Electric Sprayer: We can utilize handheld sprayers to apply deodorization chemicals that both mask and pair with malodor particles.
Ventilation Box Fans: These high-velocity air movers can help ventilate the area with smoke damage by pushing out malodor particles.
Air Scrubbers: Air scrubbers can remove odors and gases from the air by pulling air inside the affected area across a HEPA filter.
Injection Devices: Using injectors, our FST can insert deodorants into small areas of affected carpet or upholstery.
Duct Cleaning Systems: These advanced systems contain all of the items necessary to clean out the entire heating and ventilation system inside your home.
Ozone Machine: These machines send out charged O3 particles that attach to malodor molecules and chemically oxidize and neutralize them.
We implement one or more of these types of equipment when foul aromas still exist after all soot residues and burnt materials have been removed. If you ever suffer from a fire burning on your property, call SERVPRO of Nampa / Caldwell at (208) 466-5000 immediately.
More about Nampa.