Need Commercial Cleaning Services in Nampa? Call SERVPRO!
8/19/2019 (Permalink)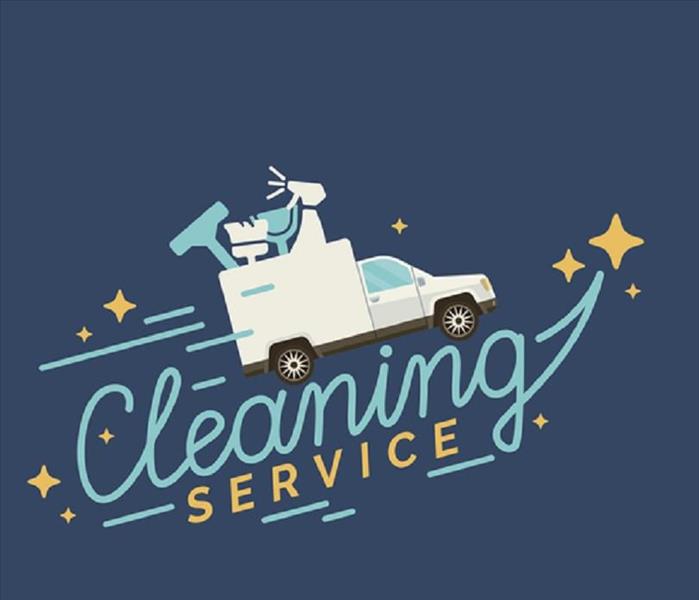 Did you know that SERVPRO provides commercial cleaning services? Call us today for more information!
How Using Professional Commercial Cleaning Services in Nampa Saves Time and Money and Keeps You Focused
You opened your Nampa business to pursue a passion, providing goods or services to other businesses and the general public. Unless your endeavor is a cleaning business, hiring a cleaning staff can be one of the more counterproductive choices you can make. Consider making a change and hire us to set up a cleaning schedule while you concentrate on what you know best.
Avoid Investing in Expensive Cleaning Equipment
The commercial cleaning industry in Nampa and elsewhere rely on industrial-grade cleaning equipment, supplies, and products. Purchasing the hardware ties up money you could be using for your research and development or for attracting qualified individuals to work with you in your industry of choice. Maintenance and storage of the often bulky and unattractive equipment is another drain on your space and budget.
Limit Human Resource Distractions
Hiring, training, and paying for benefits for your in-house cleaning crews are not insignificant expenditures of money or your time. To ensure the proper completion of cleaning jobs, you or another of your management staff need to supervise the work. Someone in your business must become a cleaning expert, taking their attention away from your core mission. Sick time, vacations, workers compensation issues, hiring, firing, mediation of disputes for a cleaning staff all become essential functions and obligations.
Hiring an Outside Contractor Permits Scaling Up and Down
Depending on your industry and climate, there may be times of the year when your need for commercial cleaning ramps up or becomes less intense. Using our services permits you to purchase the services you need when you need them rather than contemplating laying off staff or hiring temporary help as your requirements change.
Researching New Products and Keeping Up with Regulations
Let our dedicated team find better ways of delivering high-quality cleaning services. Environmentally friendly options must comply with applicable codes and regulations, and we are always in the vanguard of these changes. Evolving tools, cleaners, disinfectants, and more can be beneficial, and we pledge to keep you informed without you spending your precious time doing the research.
SERVPRO of Nampa / Caldwell offers high-quality cleaning services to businesses who prefer to focus on what they know best. Call us at (208) 466-5000 to discuss your cleaning needs and start work on a quote.
More about Nampa.