Nampa Residents Can Safeguard their Homes Against Fire By Using Premiere Restoration Services.
11/10/2020 (Permalink)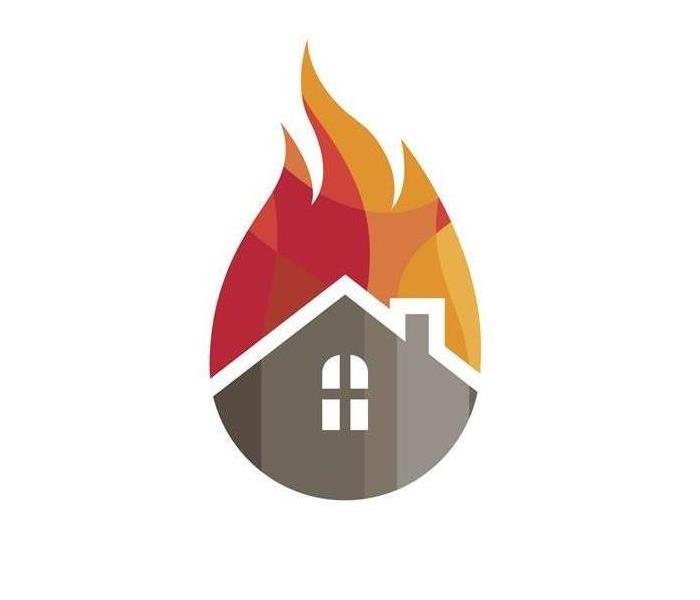 SERVPRO's fire restoration professionals are ready around the clock to assist you with fire remediation services. Call today at (208) 466-5000.
SERVPRO of Nampa / Caldwell is an Award-winning Local Restoration Company for Residents Experiencing Fire Losses in their Home.
At the heart of Canyon County is Nampa city. With an estimated population of just under 100,000, Nampa is a closely connected community with a big city's opportunities. Since its inception in the late 19th century, we have always been a community that stays close to its roots of agriculture and exports. Today, these two crucial economies remain part of the city, shaping our traditions and culture. A large part of this culture center is on the outdoors, with Castle Rocks State Park's stunning scenic beauty standing out among the mountainous landscape. Outdoors activities for those visiting the Northwestern State include skiing, mountain biking, and relaxing in our natural hot springs. The lakes surrounding Nampa provide a welcome retreat for fishing or motorized water sports.
Every year thousands of Americans make the trip up to Nampa to support the Snake River Stampede Rodeo. Known as one of just ten professional rodeo circuits, this five-day event brings Bullfighters and Barrelman from all over seeking to win the prestigious title and a $450,000 cash prize. This national event kicks off with a parade through Main Street, Nampa, before making its way to the Snake River Rodeo's Ford Idaho Center. While this year's coronavirus restrictions have forced a cancellation, we are sure to be back in 2021 to provide some of the fastest entertainment in Northern America.
Average attendance for the five-day event is estimated at around 60,000 people—almost two-thirds of the city's total population.
The rodeo began life as a harvest festival in 1908 but gradually transformed into today's stunning carnival. The first official reports of the current incarnation date back to 1937.
Stampede for the Cure is a charitable society set up alongside Snake River Stampede that has donated over $750,000 to breast cancer screenings and cancer awareness training for women in the Treasure Valley.
The Great Nampa of Fire in 1909
Perhaps the biggest disaster to occur to Nampa in the twentieth century was the downtown fire. The fire source came from a firework that was let off into an entirely wooden cigar shop. In these times, the primary building material was lumber and timber. At the same time, the closely constructed streets allowed flames to spread quickly from 12th Avenue onto Front Street directly opposite the train depot. The blaze occurred just as the town was preparing for the 4th of July celebrations. Within four hours of the first firework being set off, several streets went up in flames. It is estimated that up to half of Nampa's businesses were wiped away by this devastating event. Despite the unfortunate events of the 3rd of July 1909, the community formed a parade to continue celebrating Independence Day, although wisely chose to do so without a fireworks show.
Things to do in Nampa, Idaho
Nampa is full of conservation areas where visitors can enjoy protected wildlife that lives at the Deer Flat National Wildlife Center in Lake Lowell. There are over 200 species of birds that reside in Lake Lowell, while visitors can enjoy extreme water sports and fishing.
Treasure Valley is home for some of the most understated wineries in the new world. Thanks to rural irrigation systems and volcanic soil, winemaking has gone from strength to strength in the North West. In 2017, this growing industry was estimated to have had an economic impact of $210 billion. Many wines exported across the world are available locally in our fine-dining restaurants downtown.
The municipal drive is home to The Warhawk Museum, which commemorates our armed forces' bravery alongside a collection of military aircraft. As a part of the Library of Congress' The Veteran History Project, this museum runs community-focused events and documents civilians and veterans' contributions through history.
Food and Drink in Nampa
Our city has a reputation for fresh produce from the hundreds of acres of farmland surrounding us. Among our key highlights are Brick 29 Bistro on 11th Avenue which serves traditional meals elevated by locally-sourced produce and modern cooking techniques. For Asian food lovers, Little Saigon Vietnamese in the Village Square and Hong Kong on 11th Avenue provide authentic cuisine from the South East of Asia. Our regular cycles of hops and barley from the local fields have to lead to a wealth of unique breweries served throughout Nampa.
Crescent Brewery on Front Street has specialized testing rooms and live entertainment every day of the week.
Madison Avenue plays host to the Mother Earth Brewing Company that reopens its tasting rooms, typically running for four to five hours from Thursday through Sunday.
Prefunk Beer Bar is situated close to Village Square on 1st street and features its very own microbrewery served to customers directly from the vat.
Finding Fire Restoration Companies Near Me in Nampa, Idaho. SERVPRO Offers Round-the-Clock Support to Local Residents.
Extinguishing a property fire is just the first step in getting back your home. Combusting materials produce thick soots, smokes, and odors that can permeate a property quickly. It can often be a traumatic event sifting through burnt belongings while attempting to clean soot deposits on walls could inadvertently cause further harm. Our fire restoration technicians have a wealth of experience working in properties with the architecture and building assemblies unique to Nampa. We can remove debris from the property, clean and repair your structure, and restore belongings that may recover after fire exposure.
SERVPRO can mobilize air filtration devices as well as powerful odor counteractants to stabilize the indoor air quality of your home and return it to a preloss condition.
Our technicians are nationally qualified and conduct responsible restoration and disposal of goods according to state or federal laws.
We are available twenty-four-hours-a-day and can commit to arriving on-site within four hours of receiving your notification of loss.
If a property fire damages your home or belongings, contact SERVPRO of Nampa / Caldwell at (208) 466-5000.