Did a Fire Start in your Nampa Home?
2/19/2021 (Permalink)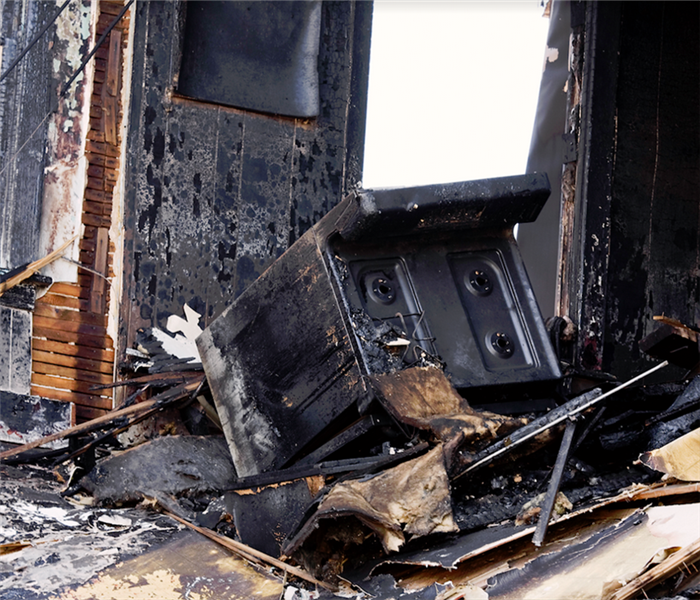 Small or large fire? We are prepared for any size fire damage situation. Contact SERVPRO for services right away.
Call SERVPRO for Fire Damage Restoration in Nampa
If a fire ever ignites inside your home, many safety hazards could exist even after the flames are extinguished. Burnt materials could pose fall or trip hazards. Or, water could intrude and damage wiring, which could cause electrical hazards.
Whenever we work towards fire damage restoration in Nampa, our SERVPRO technicians first identify any potential hazards before any work begins. Once we determine any potential risks, we then assess the threats and control the potential safety issues. We can effectively implement controls to eliminate safety hazards using the following methods:
Elimination/Substitution: If we can, we avoid the task altogether or find a safer way to complete the work needed.
Engineering: If possible, we can redesign the work environment or activity to eliminate the safety hazard.
Administrative: We can use training or work schedules to reduce risks during the project.
Personal Protective Equipment (PPE): In many cases utilizing PPE can lower the risk of hazards present in the work environment.
Whenever you suffer from a fire, contact SERVPRO of Nampa / Caldwell at (208) 466-5000.