Seeking Assistance after Water Damage in Your Brewing Business?
3/10/2021 (Permalink)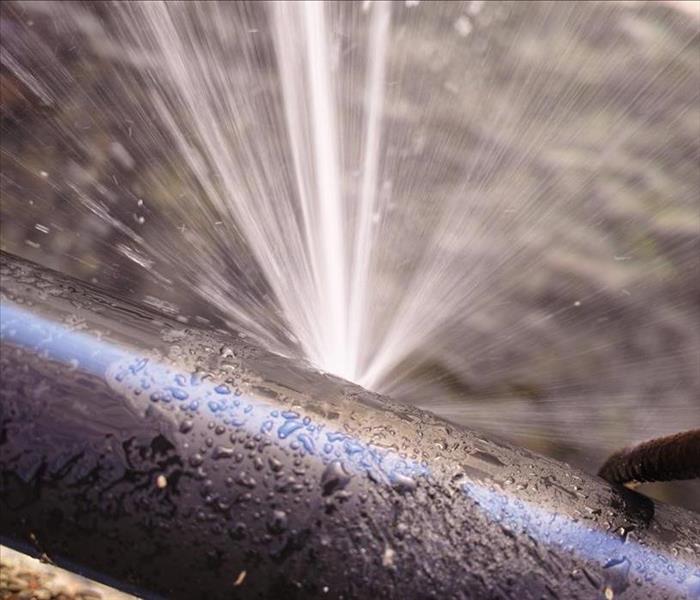 Water damage done to your business is a drag. Call SERVPRO and let their techs handle the job for you.
SERVPRO Helps Manage Moisture Issues in All Nampa Establishments
In Canyon County, Idaho, Nampa is the largest City. It is also the 3rd most populous urban center in the state. The story of the City's development is fascinating since there was nothing unique about the area in the formative stages. It was one of the scattered rail towns that developed after the Oregon Short Line Railway connected Huntington, Oregon, to Granger, Wyoming. Such towns were spread out every 10 to 15 miles along the rail tracks.
The rail track was popular since it provided a safer route for emigrants heading east. The origin of the City's name is a bit hazy, but it was not uncommon for the stations along the track to have unusual names. Most were associated with the Native American inhabitants in the area. For instance, the name Nampa is associated with the Shoshoni Indian word 'namb' that means 'moccasin' or 'footprint,' which is appropriate because, during the cold season, Indians in the region were known to stuff their moccasins leaving larger than usual footprints.
Love-hate Relationship with Alcohol
James McGee, Alexander, and Hannah Duffes are recognized as the top contributors in the City's founding when they established the Nampa Land and Improvement Company in 1886, divided and sold lots to people who wanted to establish businesses. Duffes was very religious. His desire to establish a saloon-free town was so strong that he refused to sell lots to those intending to build saloons earning the town the moniker "New Jerusalem" because of strictness. However, economics prevailed because, by 1888, there were 28 businesses in Nampa, and three were saloons. Even in modern times, laws on alcohol sales have led to some conflict, especially regarding the proximity of businesses selling alcohol to schools and churches, which should be at least 300 feet apart. Ironically, the Duffes home was moved to pave the way for the establishment of a brewery.
Notable Breweries in Nampa
Crescent Brewery, a craft brewing facility located on Front Street. It is famous for its laid-back atmosphere and a wide selection of beers.
2C Family Brewing Company specializes in old-world beers. The facility also offers food and snacks such as Chorizo, smoked Brats, and Hot Dogs. Homemade sodas are also available. For people interested in hanging out with family or friends, there is a section for games.
Mother Earth Brew Co. Unlike the others, which are strictly local operations, this is a multi-state operation. They have excellent tasting rooms.
How Does SERVPRO Help Breweries after Water Damage
Water leaks affect many businesses and can halt operations or even ruin the reputation proprietors have worked hard to establish over time. Breweries are at a higher risk of damage since considerable amounts of water are used in the brewing processes. According to statistics from the Brewers Association, approximately seven barrels of water are necessary to make one beer barrel.
Typical reasons for water damage in a brewery can range from:
Clogged floor drainage
High levels of humidity in the air
Burst pipes
SERVPRO technicians can help remove standing water from the facility fast. We have powerful equipment, including truck-mounted water extractors. We also help evaluate the property to establish whether there is a humidity problem or whether you have the right pipes to withstand the brewery wastewater's pH levels.
SERVPRO of Nampa / Caldwell is well suited to resolve water damage on business premises. Call us at (208) 466-5000.