Restoring Draperies after Fire in Nampa?
3/22/2021 (Permalink)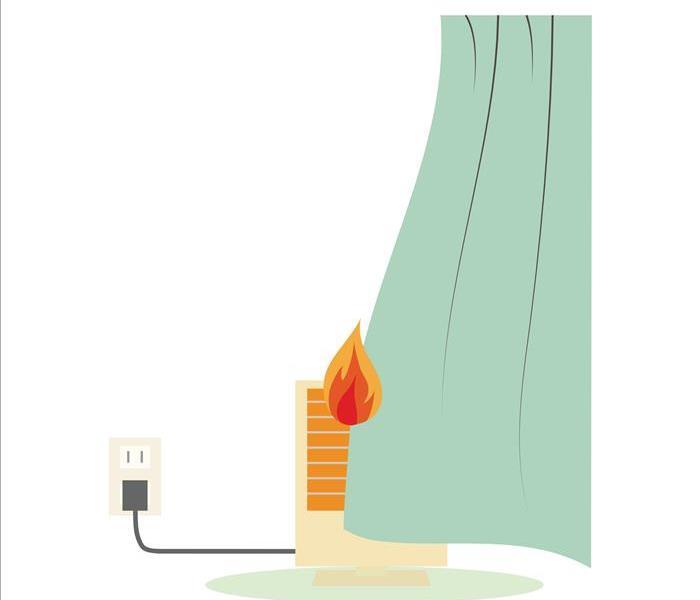 Drapes and fire don't mix. But when it does call SERVPRO for the fire restoration services needed for your property.
Call SERVPRO for Convenience during Fire Damage Restoration
Draperies collect significant amounts of soot, ash, and other residues during fire incidents. You can tell by checking for changes in the fabric's colors or the smoky odor they emit. If there is no charring, cleaning can help restore materials to their preloss condition.
If cleaning draperies as part of fire damage restoration in Nampa properties, it is vital to consider the dominant factors to ensure the best outcome. Some of the steps to take might include:
Pretesting and pre-inspecting fabrics
Testing the residues to establish their physical properties
Establishing existing issues like spots, watermarks, stains, or sun damage
SERVPRO technicians are well versed in the cleaning processes. For instance, we understand that the age of the drapes affects cleaning outcomes. If they are older than two years, there is a high chance of physical damage during cleaning since the material is fragile.
When cleaning, we use various approaches to ensure a positive outcome. For instance, pre-vacuuming helps remove loose combustion residues as well as natural soils such as dust. We also use hot water extraction or machine dry cleaning.
SERVPRO of Nampa / Caldwell can help you tackle any aspect of fire damage restoration. Call us at (208) 466-5000.