Top 4 Fire Damage Risks For Caldwell Offices
10/13/2017 (Permalink)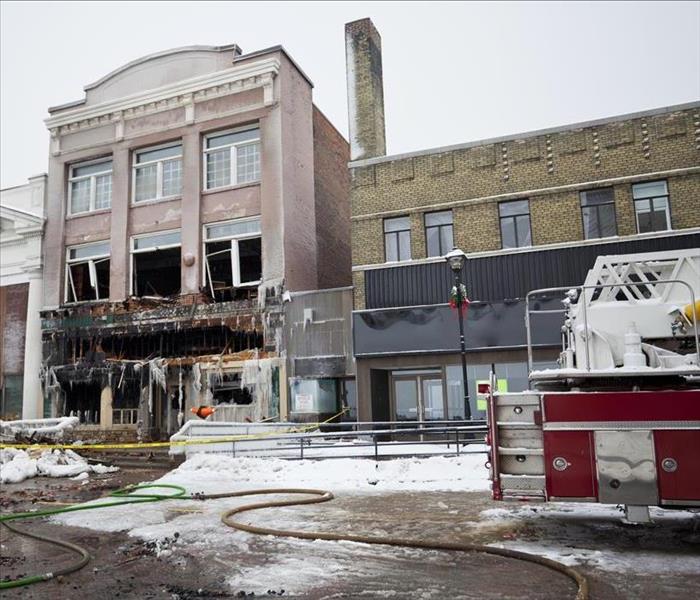 SERVPRO has the equipment and the expertise to restore your fire damage "Like it never even happened."
Check out The Four Fire Damage Risks That Can Happen in Your Caldwell Office


Fire damage is a risk for any business. Whether your office is an insurance agency or law firm, or the HQ of a catering company or clothing catalog, the problem is the same: A blaze quickly decimates your building and puts your staff in danger. Flames also damage costly equipment and vital paperwork. All Caldwell business owners know is better to avoid a fire if at all possible.

SERVPRO is on hand to help with fire cleanup – and we are also passionate about fire damage education and prevention in the Caldwell area. Here are the top 5 fire damage risks for local business.

1. Outdated Fire Safety Equipment

Up to date fire safety equipment is a must. Having the correct tools on hand means you can act faster in the event of a blaze.

Every office needs a fire alarm system and appropriate fire extinguishers on every level. Different extinguishers are suited to different types of fire, so SERVPRO recommends researching which sorts are most suitable for your office.

It is also a good idea to fit a sprinkler system and to test fire alarms and sprinklers regularly.

2. Electrical Equipment

Offices have plenty of electrical equipment including computers, xerox machines, phones, fax machines, and servers. Electrical equipment is vital to the running of an office, but it is also a severe fire hazard.

It does not take much for electronic items to spark and start a fire. Damaged or frayed cords, or worn out devices, are also a problem.

Keep all electric devices in good working order and do not leave them switched on or plugged in if you can avoid it.

3. Lack Of Training

Your employees need to know how to avoid fire damage risks, for example by being careful with flammable liquids and not overloading sockets. Your staff also needs to know what to do in the event of a fire.

SERVPRO recommends every local office sign up for our Emergency Ready Plan. Emergency Ready Plan is a free app that helps you plan what to do in the event of a fire blaze and share the information with your team.

4. Combustible Materials

Every office has combustible materials such as paper and card. Waste paper and old boxes seem like harmless junk, but they quickly burn once alight. Put a protocol in place for regular rubbish clearing, and store waste away from main working areas.
Locally Owned Company with National Resources

For help with fire damage cleanup in Caldwell, Nampa and surrounding areas, call SERVPRO of Nampa / Caldwell today at (208) 466-5000.
For more information regarding the city of Caldwell, click here.