Disinfecting Household Items After Flood Damage in Caldwell
1/20/2018 (Permalink)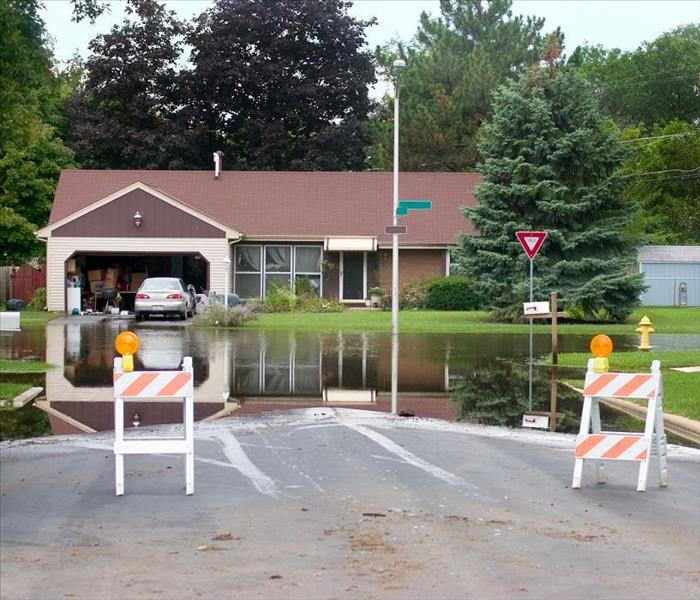 SERVPRO uses professional products to sanitize your home and keep it safe for you and your family after flood damage.
Effective Flood Damage Restoration Services
Many people in Caldwell live in areas that are at risk of flooding. Storms, in particular, are notorious for causing heavy rains that go on for days, ultimately leading to water leakages into the house. Some of this water streams down the walls and finds its way onto the carpet, cabinets, drapery and other items. In extreme cases, the flood can overwhelm the house completely, soaking up whole pieces of furniture and house appliances.
SERVPRO is one of the most effective flood damage restoration services in Caldwell for a good reason. We remove excess water and dry water-damaged items and surfaces quickly and efficiently, restoring them to their original state in no time. Our professionals are on call 24 hours a day, every day of the week. As soon as you contact us, we dispatch a team of highly trained, IICRC-certified technicians immediately to deal with the emergency.
The type of water damage involved dictates the next steps we take. The three main types of flood damage are clean, gray, and black, depending on the quality of water. In any case, we may have to move and block the large items as needed.
When the site is unsanitary, SERVPRO flood damage technicians use professional products to create a safer working environment. These include disinfectants and antimicrobial solutions. The former are antimicrobials that kill about 99 percent of all organisms they meet on surfaces, while an antimicrobial agent refers to any chemical that has the ability to stop microorganisms from developing.
Apart from applying professional products, the mitigation process also involves removing water by drying the materials and getting rid of contaminated items. When dealing with sewage-contaminated environments, SERVPRO flood damage experts apply biocides two times. The first treatment occurs before work begins to protect the workers during the cleanup process. It serves to decontaminate the materials and surfaces, but it is not completely effective at disinfecting the environment. The second treatment, which is applied after cleaning, helps to minimize exposure that may present health effects.
The moment your home experiences flood damage, your family becomes vulnerable to numerous microorganisms which can cause health effects. Every second counts, but you can bet on SERVPRO of Nampa / Caldwell to reverse the flood damage in no time, "Like it never even happened." Call us anytime at (208) 466-5000.
Click here for more information on Caldwell.