Appliance Malfunctions Cause Flood Damage to Your Nampa Residence
2/25/2018 (Permalink)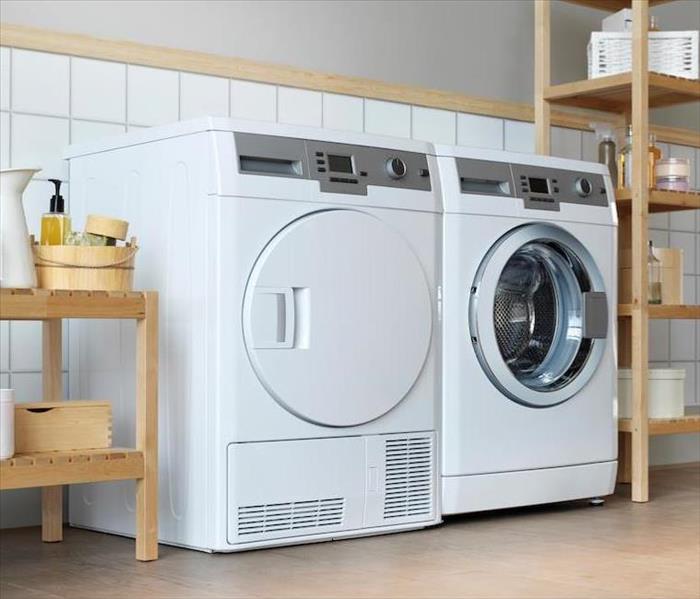 Washing machines and other types of appliances can wear down or malfunction. Should your home face water damage after such an event, call SERVPRO.
Team SERVPRO Responds Quickly to Your Call About Flooding in Your Home
When you think of flooding to your Nampa home, many people visualize high rising waters that force their way into the lower levels of your house. While this is indeed something worth warding your home against, it is by no means the only scenario that could flood areas of your home. In fact, it might not even be the most common cause of flooding at all. You might not even realize it, but with specific choices that you have made, you have inadvertently put your home at risk for potential flooding.

Appliances that you have in your home are a reasonably typical cause of flood damages in Nampa. When these machines (that already get supplied with water) malfunction, their damage could allow water to flow out onto the floors unabated. When you consider that you do not continuously monitor appliances like washing machines and hot water tanks, by the time that you notice the machine has broken down, you could be dealing with substantial flood damages.

Of all the emergency situations that our SERVPRO team faces on a regular basis, we get thoroughly trained to the highest of professional standards in restoration practices for flood damage, water removal, and necessary repairs. Our technicians can quickly assess the extent of the damage and get to work on extracting the water with the use of pump trucks or portable pumps (depending on the severity of the pooled water).

If the source of the flooding has not gotten stopped by the time that our SERVPRO professionals arrive, we prioritize shutting this portion of plumbing down to prevent further damage. Once this has gotten accomplished, and the water has gotten removed from the affected area, our restoration specialists set sights on drying with a combined effort of air movers and dehumidification equipment.

You cannot realistically remove all of the appliances from your home or work on them regularly enough to completely prevent the possibility of breaking down. Fortunately, when you get posed with substantial flood damage, you can always count on SERVPRO of Nampa / Caldwell. You can reach our emergency response team anytime by dialing (208) 466-5000.

For more information regarding Nampa, click here.