Remediating Flood Damage In Nampa
3/20/2018 (Permalink)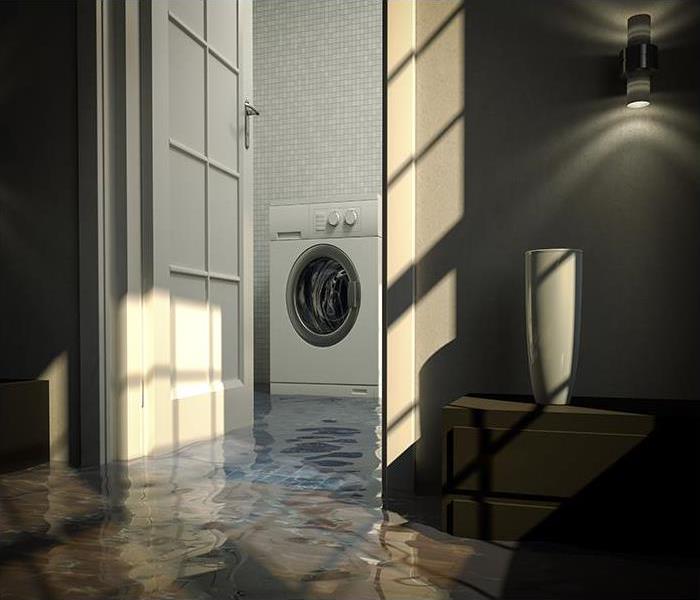 Dealing with the effects of flood damage in Nampa requires a professional team of restoration experts.
Remediating Flood Damage
With its proximity to Lake Caldwell, Nampa homes are at more risk from storms and flooding than some other towns and cities in Idaho. Several days of continuous, heavy rain can force it and local creeks over their banks and into nearby living rooms and kitchens.

Dealing with the effects of flood damage in Nampa requires a professional team of restoration experts. SERVPRO maintains a 24-hour response team that can quickly arrive not just to remove flood water, but starts to immediately remediate and reduce the damage it can cause in each home.

Our team members start with commercial pumps and water extraction wands. For deeper water, we use the pumps to draw out the bulk of the water. This procedure also lets one of our inspectors look through the home and prioritize where we need first to begin other efforts. Once the water is too low for the pumps to operate efficiently, we use the wands to draw water from surfaces and begin the process of removing it from inside carpets and out from between the floorboards.

As we draw out the water, other team members remove furniture as soon as it is safe to do so. We perform this task to prevent varnish, paint, and color from upholstered furniture and carpets from leeching into the water. If we do not, these can stain carpets, drywall, and anything else still in the water.

Next, SERVPRO technicians reduce the air moisture content, or humidity level, inside the home. We do this to reduce the chance of floorboards warping and to dry out carpets, furniture, and building material like drywall and wood paneling. Team members start by installing dehumidifiers throughout the home. These devices can draw over 20 gallons of water out of the air, depending on the moisture content, every 24 hours. We also use air movers to force warm, dry air across floors and walls to push out any trapped moisture. These devices are also useful in drying furniture.

The next week shows rain for our area nearly every day. If you are already dealing with flooding in your home, or want to know how to reduce the effects before the first drop falls, call SERVPRO of Nampa / Caldwell at (208) 466-5000. We're Here to Help!
Click here for more about Nampa.