Your Caldwell Home Can Always Be Affected By Water Damage
4/3/2018 (Permalink)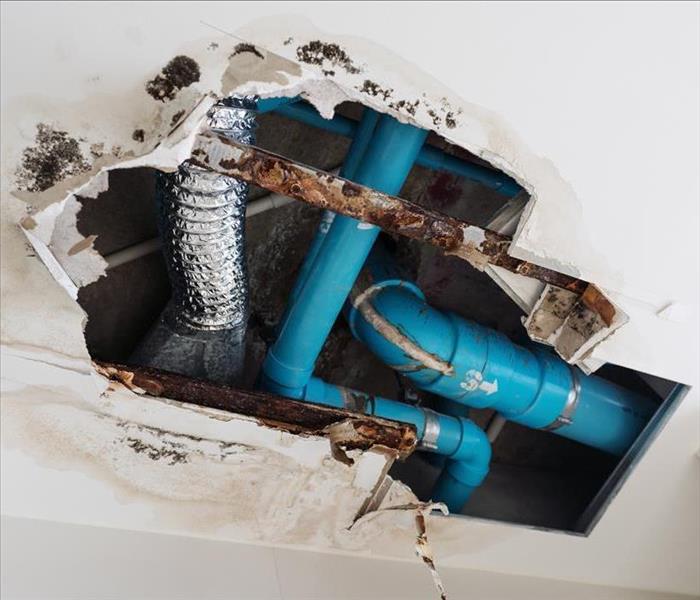 Water Damage Cleanup and Restoration in Nampa Needed? Call SERVPRO for Drying and Restoration Services
Be Prepared, Be Connected with SERVPRO to Mitigate Harm Caused by Water to Your Caldwell Residence
Your Caldwell home might get well guarded against the natural disasters and emergencies that you can adequately plan for, but the world does not always work that way. In fact, most of the potential water emergencies and subsequent damage comes without a moment's notice. So, the best thing for you to do as a homeowner is to stay prepared for cleaning up these messes and restoring the damage by having the right professional company on the other end of the phone when disaster strikes.

Given the unpredictability and multiple sources of water damage to your Caldwell home, professional restoration services like SERVPRO are available 24 hours a day to be available when you might need us. An assessment when our time arrives helps to determine the source and supply of the current water damage so that the issue can get repaired, but this inspection also helps our professionals to understand the full scope better and reach of the damage they intend to face.

As with many water damage situations, walls, ceilings, and floors tend to take and hold most of the damage away from immediate view. Fortunately, our technicians have the top of the line equipment for water damage restoration to help thoroughly dry the affected areas, even if they are inside of walls, or in between floors. An excellent example of this drying process would be SERVPRO's Injectidry system, which allows for concentrated drying power to get pushed in the openings between walls.

Locating the source of the water damage to your home is a critical component of the restoration process, as this process allows for repairs to happen simultaneously. It ensures that when the restoration gets completed in your home, that the same issue is not going to threaten it again.

You might not ever completely get prepared for water emergencies that could threaten your home from bursting pipes or leaky appliances, but SERVPRO of Nampa / Caldwell can be there when you need us to help you clean up the mess and return your house to the way that it used to be. "Like it never even happened." You can reach our emergency response team 24/7 at (208) 466-5000.
More about this ID area by clicking