Our Move Out Process Can Restore The Contents of Your Caldwell Home Following a Fire
4/15/2018 (Permalink)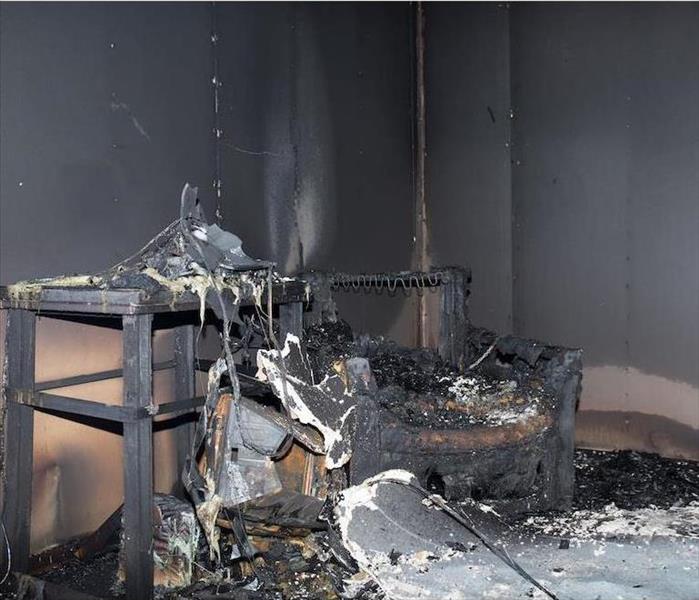 Each instance of fire damage has particular needs when it comes to remediation. Contact SERVPRO to discuss your current scenario.
SERVPRO Technicians Customize the Fire Damage Remediation Plan to Your Particular Situation

When a fire affects your Caldwell home, you might find yourself overwhelmed with the degrees of damage that spread out to not only the structural components of your residence but the contents of these affected areas as well. The objective of our professional restoration outfit is to bring your home back to preloss conditions, and in many cases, this requires some added legwork on our part to affect the final product.

Significant fire damage to your Caldwell home might look and feel differently from house to house. This fact is part of the reason why our SERVPRO professionals get specially trained in all facets of fire restoration from cleanup to demolition. Of course, every fire affects every home differently, so your list of needs to fully restore your home following a blaze is likely very different from someone else.

That is why our SERVPRO technicians take a great deal of effort and attention towards a complete assessment of the damage that your home faces. This assessment not only helps our professionals to formulate the best strategy for restoring the damage to your home but also coincides with the needs of your insurance company to help you file the claim and have one less burden to worry about in this traumatic time.

Move-outs are a process in which our team can take contents of your home in the affected areas to a nearby facility to work more closely with restoring them on an individual basis. These items could be furniture, fabrics, electronics, framed items and much more. The objective of this process is to take each item and clean it, deodorize it, and prepare it for reintroduction into your fully restored home once the project gets completed.

While this might be a small facet of our broader restoration approach, it is something to show the level of care and dedication that we have to the satisfaction of our customers and the quality of the work that we do. You can always trust SERVPRO of Nampa / Caldwell to help you whenever you need it. Give us a call today at (208) 466-5000.

Click here for more about Caldwell.