Natural Springs Could Flood Your Caldwell Home Regularly
5/4/2018 (Permalink)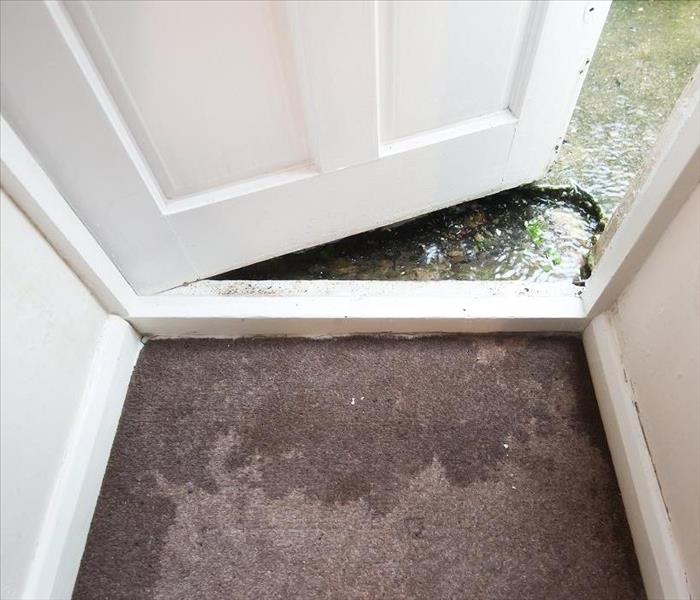 If your home suffers flood damage, call the professionals at SERVPRO to restore your home and help prevent future problems.
SERVPRO is Experienced and Trained in Flood Damage Restoration
Caldwell homeowners are all too familiar with the possibility of encountering underground springs on their property. What you might not realize is that with a slight shift in the earth around these underground cavities, they can route towards the foundation of your home. Suddenly, with every passing storm, your home's exterior allows water through the blockwork that has degraded over time.
While you might not be familiar with flood damages in your Caldwell home, finding the right professional team to help you sort out the mess and to help you find a solution to prevent recurrences is critical. When you call our SERVPRO team, our initial inspection can determine the full scope of the damage that you face as well as locate the potentially vulnerable access points for water to make it into your basement.
One of the crucial components of the process of restoring this damage to your home is extracting the present water through the use of portable pumps. Our SERVPRO technicians might recommend the installation of a sump pump if the spring water affecting your home can be drawn away using one of these devices successfully.
While our team works to remove the present water in the basement of your home, we also assess the need for repairing aspects of your vulnerable blockwork through the use of hydraulic cement. Other actions might also need to be taken to ensure that new installations like sump pumps serve your home better. These needs could include grading the floor or installing drains.
Ensuring that the area gets thoroughly dry is vital for avoiding conditions like mold growth. While several pieces of equipment could get used for this process, the job typically falls to dehumidification machines and industrial strength air movers.
While no one wants to have a wet, flooded basement, finding a solution so that this problem does not persist is equally essential to SERVPRO of Nampa / Caldwell. Our experienced technicians can help you clean up the current mess and work to find a feasible solution to prevent future recurrences. Give us a call 24/7 at (208) 466-5000.
Click here for more information on the city of Caldwell.