Fire Damage Technicians In Caldwell Talk About Problems With Wall Studs
7/3/2018 (Permalink)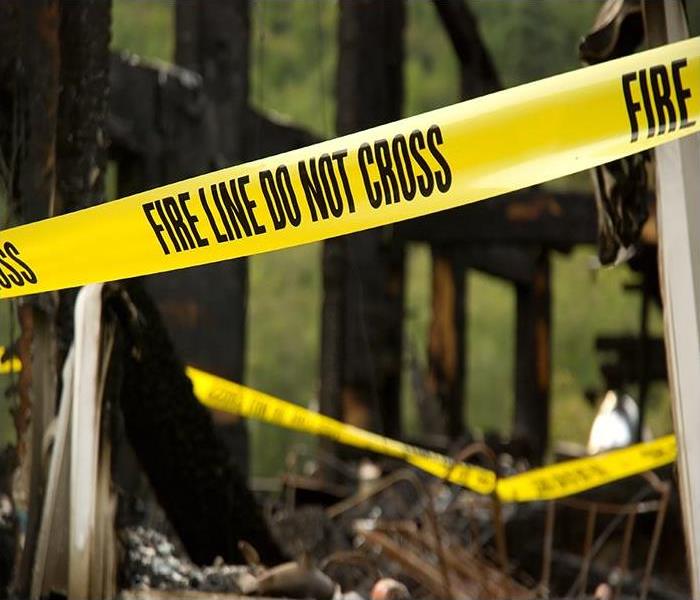 If a fire ever starts inside your home in Caldwell the damage caused by the burn can be devastating.
Fire Damage Experts Talk About Problems With Wall Studs
If a fire ever starts inside your home in Caldwell the damage caused by the burn can be devastating. Once a blaze ignites, it can spread quickly using anything inside the house as fuel to keep burning. The longer a fire stays burning, the more things inside your home it can ruin. In many situations, after a burn takes place, the homeowner finds that many items got damaged including contents and building materials such as flooring, drywall, and other structural components.

Drywall is made to withstand heat and to protect the studs inside the wall cavities. However, during extreme fire damage cases in Caldwell, both the drywall and wooden studs can get burned. The drywall usually works as a barrier and does block some of the heat. In some scenarios, the drywall gets completely burnt, while the wood only gets slightly charred. Other times both the drywall and parts of the wall's structure must be removed and replaced.

Any time drywall gets affected by an indoor fire, the drywall gets removed, and the wooden structure inside the wall is checked. Our SERVPRO technicians then inspect how severely the wooden studs got charred. We test burnt wood by measuring how deep the charring goes into the substance. If the burning is only present on the surface and less than a quarter inch deep, then the studs may not have to be removed.

In these cases where only the surface of the wood is charred, our SERVPRO crew can save the studs by treating them. First, we remove all of the affected drywall so that the burnt studs are exposed. Next, we sand all of the black material off of the wood until fresh, unaffected wood can be seen. Lastly, we coat the affected wood with a specialized sealant paint.

If the wood inside your wall shows charring that is deeper than a quarter inch, then we remove the burnt pieces from the structure. Afterward, the missing studs get reinstalled during the reconstruction phase. If charring is present on the inside of the exterior walls they too can get sanded down and painted with a sealant.

Removing burnt material is essential so that the structural components keep their strength. If you ever need help with charred materials or contents inside your home, call SERVPRO of Nampa / Caldwell at (208) 466-5000 any day of the week.
Click here for more about Caldwell.