Are There Any Risks When Doing Fire Damage Restoration?
7/16/2020 (Permalink)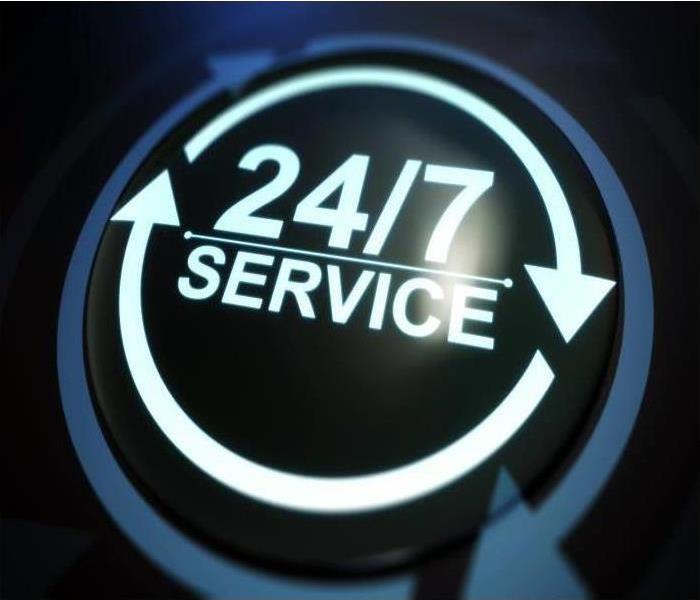 Call our experts after you experience a fire disaster, we have training in fire & smoke restoration, odor control, upholstery & fabric cleaning.
SERVPRO helps Nampa homeowners get cleaned up with minimal health risks
Soot and fire damage can leave a previously beautiful home ravaged with black residue everywhere, and many items warped or destroyed. Seeing the after-effects of a blaze is very upsetting for Nampa homeowners.
It's only natural to want to start fire damage restoration in your home as soon as possible. However, there are several health risks associated with cleaning up fire damage in Nampa, which is why SERVPRO recommends homeowners call in professional help. It isn't a good idea to tackle soot cleanup yourself, no matter how eager you are to get your home liveable once more.
What is soot?
We all know what soot looks like – it's a black residue that sticks to multiple surfaces after a house fire. But what exactly is soot?
Soot is a black residue left behind after a fire. When materials don't burn cleanly, the leftover residue forms soot. While some substances such as oil and wood burn cleanly, other materials do not, and when those materials burn, they create soot.
Our modern homes are filled with substances that do not burn completely, including synthetic plastics, wool, plastics, wood compounds, and foam. After a fire, the soot left behind from the burning of these items poses a health hazard.
Can you always see soot damage?
No – soot damage isn't always visible to the naked eye. Of course, it's easy to spot the grimy black coating that soot leaves on surfaces, but soot particles themselves are microscopic, and these tiny particles can travel far from the source of the flame.
Tiny soot particles can settle into all the corners of your home, and even though you can't see them, they are still a real and present health hazard. Sometimes you don't get any indication that there is still soot present, but occasionally you might notice a faint smoke smell, which is a sure clue not all the residue has gone. That's why SERVPRO recommends always getting professional help after a fire because trained cleanup professional know-how and where to locate and clean even tiny soot residues.
How does SERVPRO protect my home during fire damage cleanup?
We train our technicians to assess and clean your home in the most effective way possible.
As soon as they arrive on the scene, our technicians will assess the damage to your home. SERVPRO technicians know what to prioritize, and we also have an expert eye for which items can be saved or restored. That means you are less likely to discard damaged items thinking they are too far gone to rescue – don't throw anything away until SERVPRO has assessed it.
Our first step is to secure your home with tarps and boards if necessary. Then our team will set to work cleaning every corner of your home. We equip our teams with all the professional equipment they need to mitigate fire damage and clean up any water damage from the fire extinguishing efforts.
After our team finishes the cleanup phase of work, we will deodorize your home, so there's no lingering fire scent.
If the damage is extensive enough to require you to move out for a spell, our team is trained to help with pack-outs and move-outs. We get your home empty, so we can set to work restoring it.
Don't try to carry out fire damage restoration yourself. Call SERVPRO of Nampa / Caldwell on (208) 466-5000 for a professional touch.