Why Should Caldwell Residents Call for Flood Damage Assistance Right Away?
9/14/2021 (Permalink)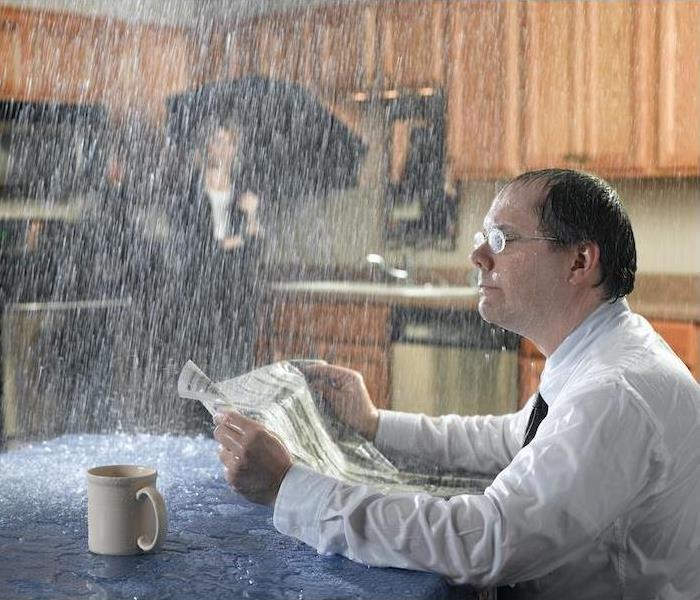 When a storm floods your property don't worry. SERVPROs fast action will be the savior once again. Call now!
Waiting Too Long to Handle Flood Damage Could Lead to Costly Damage and Mold Growth in Your Caldwell Home
Water damage of any kind is frustrating to deal with as a homeowner. However, flooding is a whole other experience, which may come with a series of complex challenges. Even if you experience a clean water flood event within your home, that water may come into contact with materials and chemicals that turn it into a gray or black water event. SERVPRO has the experienced water restoration technicians (WRT) you need to get the job done as quickly as possible. The sooner you reach out to our office, the sooner we can deploy our Green Fleet and have a team beginning the assessment and water damage restoration.
Secondary damage and the potential for mold growth are two areas we watch whenever we get calls for flood damage in Caldwell. With any flooding event, you may have:
Saturated drywall, carpeting, flooring/subfloor, baseboards, and more
The longer standing water is left to fester, the more secondary damage sets in
Within hours, building materials can break down, and excessive moisture creates the ultimate breeding ground for bacteria and mold colonization
Why is Mold Treatment Necessary for Water and Flood Damage Remediation?
Mold is everywhere. It is around us in the air we breathe, on various surfaces, and always lurking. When given the right temperature, an increase in moisture, and organic food sources, mold is known to thrive. At SERVPRO, we will:
Work fast to begin drying and cleaning of the flood zone
Take out any wet materials and items to dry outdoors or off-site
Remove and replace any soaked materials that are unable to dry completely
After the interior is dry and clean, our crew remains vigilant when it comes to mold remediation and foul, musty odors
Don't let your flood damage turn into costly mold and mildew growth. Call SERVPRO of Nampa/Caldwell at (208) 466-5000 for help from our skilled IICRC-certified technicians!